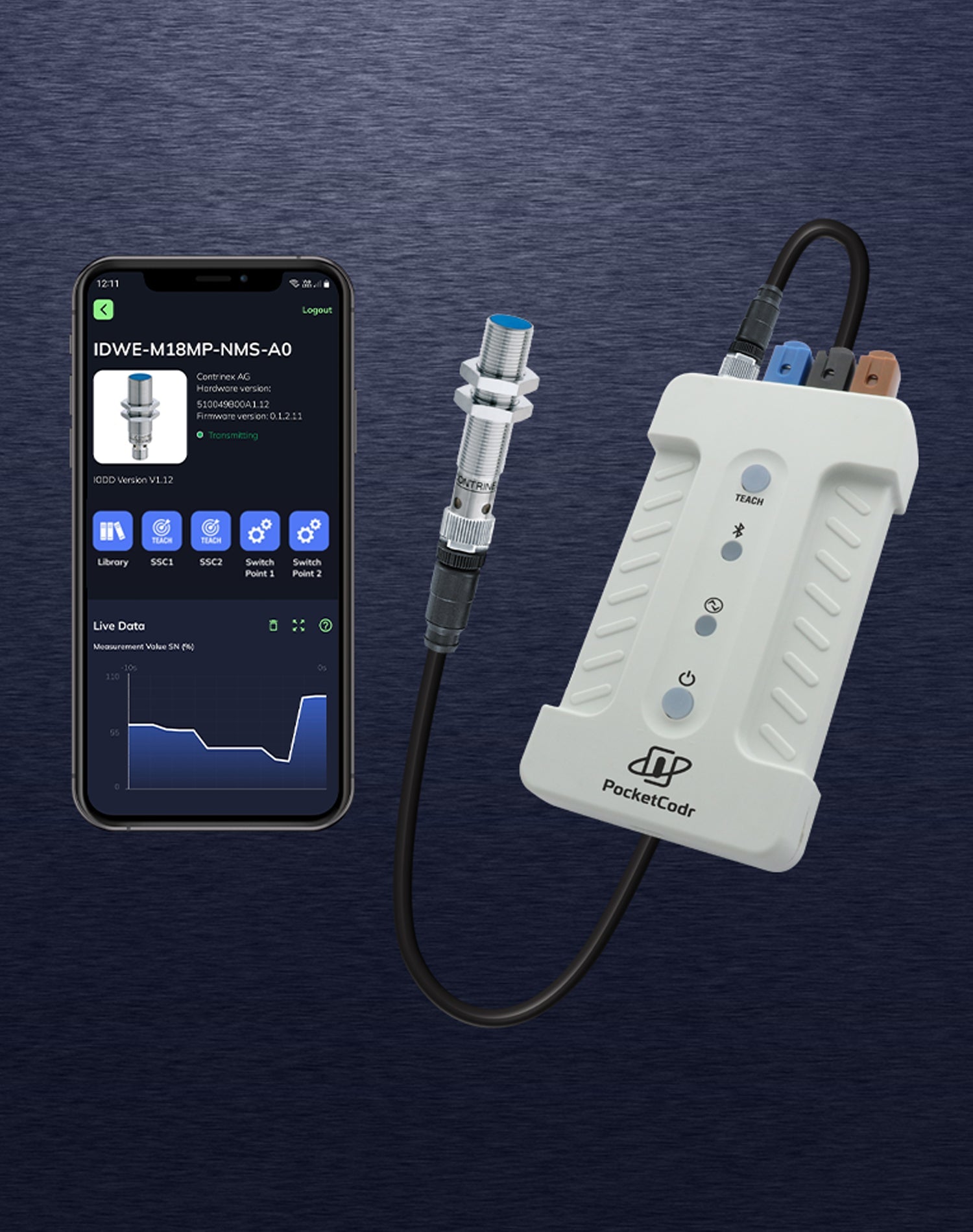 PocketCodr Device
PocketCodr Device is the hardware component of PocketCodr, a no-code IO-Link and smart sensor configurator. Purchase a Starter Kit
IO-Link Sensor
Inductive and Photoelectric Position Sensor with IO-Link v1.0 or v1.1 and Smart Sensors with Smart Sensor Profile (SSP) 2, 3 and 4.
PocketCodr App
PocketCodr Companion App for Android or iOS phones and tablets available for download in Apple Store and Google Play Store. Requires Android 7.0 or later or Apple iOS 13.1 or later
No-code Configuration for IO-Link Sensors in the Palm of Your Hand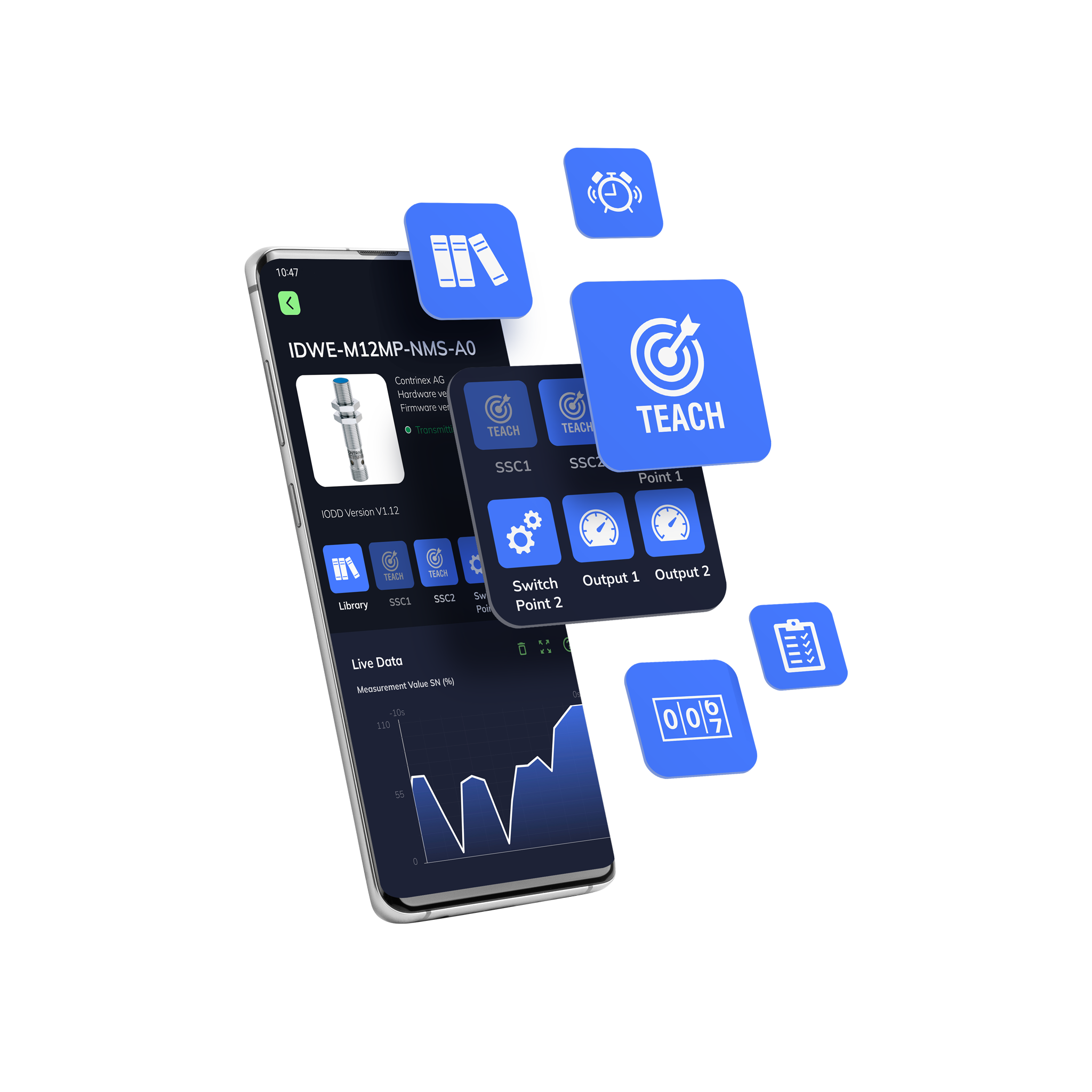 Action Widgets
PocketCodr is the first no-code IO-Link-sensor configurator. Within its companion app, Action Widgets guide users through key configuration processes, such as teaching a detection set-point, configuring sensor outputs or setting up an alarm threshold. Action Widgets are step-by-step guides to setting up advanced sensor configurations – something that previously required significant technical know-how.

PocketCodr allows sensor users to use advanced sensor features without the hassle – no dealing with complex IODD files or reading pages of IO-Link handbooks.
View more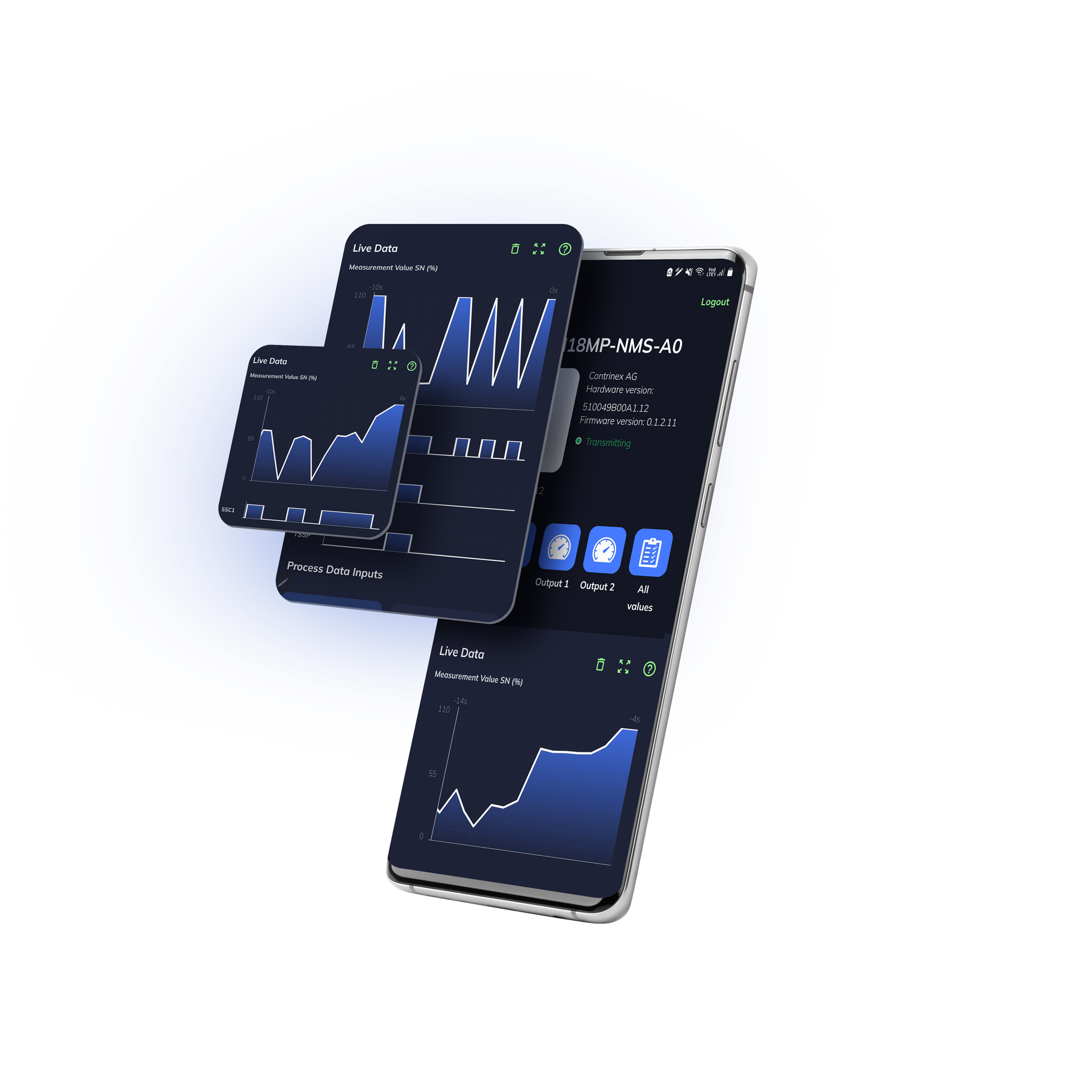 Live Data Charts
The Live Data Chart enabling users to visualize a sensor's response to complex sensing targets and sequences.
The Live Data Chart can show up to six sensor parameters simultaneously, any of which can be highlighted by tapping on the area of interest. It's a great visual tool for application engineers when setting up complex sensor sequences, providing real-time confirmation of the correct sensor configuration.
View more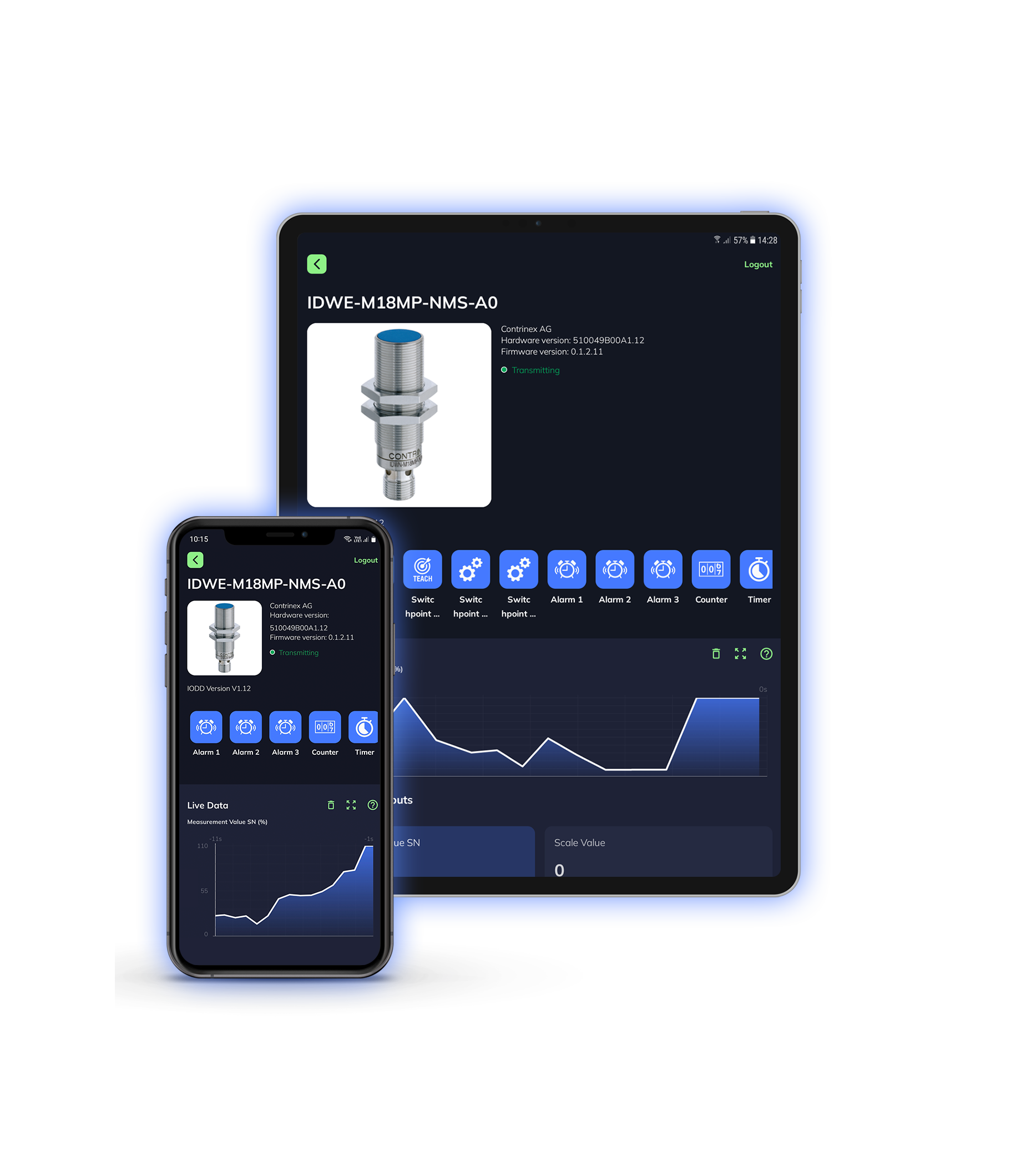 Tablet and Phone
PocketCodr companion app is optimized for iOS and Android phone and tablet use. Use a tablet for an expanded view of the live data chart, especially when many parameters are activated at the same time.
Please use an Android 7.0 or later or Apple iOS 13.1 or later for the PocketCodr App. Download the app in the Apple Store or Google Play Store.
Finally a simple and intuite way to program sensor logic sequences without using an IO-Link master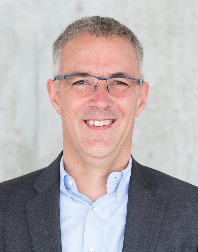 The app is great for non-technical people using the most advanced features of Smart Sensors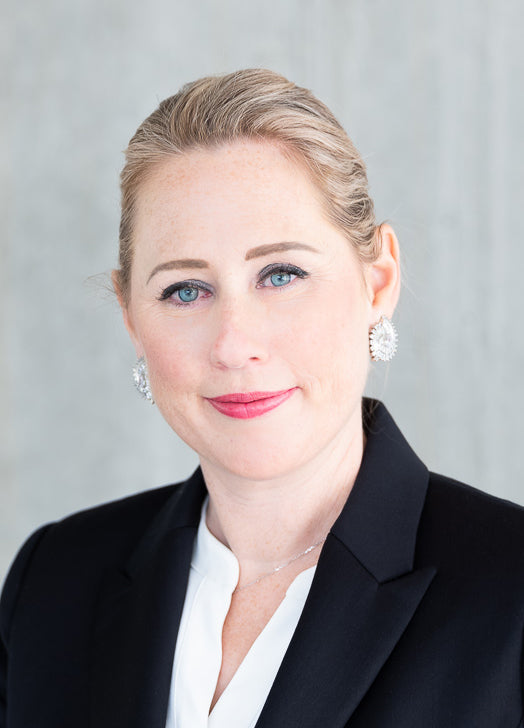 PocketCodr Device
Product Specifications
Learn about the key specifications of the PocketCodr Device
Dimensions
66 x 138 x 23 mm (W x H x D)
Max. sensor supply current
100 mA continuous, 500 mA peak during wake-up.
Connections
S12 Female connector without thread, bare-wire cable
terminals
Battery
LiPo 9V 600 mAh, rechargeable, embedded
Charging Interface
USB-C (please use the included charging cable)
Automatic switch off
> 2 minutes of inactivity (no Bluetooth device
connected)
IO-Link
Compatible with IO-Link 1.0 and 1.1 position sensors